Who We Are
Thinkoffbeat began with a desire for it's founder, Freddy Bustamante, to be at home with his newborn son and loving wife. What started with a yearning to be home turned into freelance work with some of the world's top brands (and another beautiful/ rambunctious baby girl). We're now a multi-discipline studio dedicated to creating meaningful and impacting visual and musical art. We focus on creating engaging and exciting motion graphics and videos for mid to large scale companies. And yeah, we like to doodle. A lot.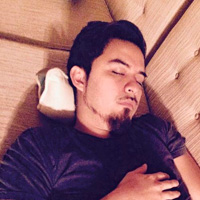 Founder/ Nap Connoisseur
Freddy Bustamante
When I'm not drawing my heart out or animating something in Maya and After Effects, I'm playing video games with my kids and annoying my wife with my bad impressions. I enjoy bike riding, mentoring youth, Studio Ghibli films and technology. And I also like going to the movies just for the nachos.